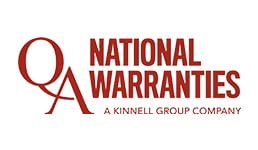 QANW is an insurance intermediary company offering a range of insurance backed guarantees & deposit protection policies

They work closely with building contractors and trade associations from all over the British Isles to allow them to offer an additional degree of consumer protection for their products and standards of workmanship.
The consumer protection offered comes in the form of policies of insurance in favour of the householder. These are issued directly by QANW, to you, whenever you have work done by a participating contractor.
These insurance schemes are underwritten by Guarantee Protection Insurance Ltd, a UK based insurer, with over 10 years of experience in the building & home improvement industry. The insurer is duly authorised and regulated in the UK and subscribes to the Financial Ombudsman Service and the Financial Services Compensation Scheme meaning that eligible policyholders benefit from statutory rights of financial recourse.