PVCu Fascias
Quality Swish fascias and soffits to withstand all weather
At Lindley Developments we understand how essential the right fascias, guttering, drainpipes, soffits and cladding are when it comes to protecting your home from the elements. This is why Lindley Developments choose to install the Swish Roofline System.
The Swish Roofline System ensures your home is properly protected from everything the British climate has to throw at it. And, not only is it strong, it also maintains its high quality finish so you can rest easy knowing  you'll never have to climb a ladder to paint your fascias again.
Materials
The complete Swish product range is made from high quality PVCu. This gives you complete reassurance that it will last for years to come without rotting, fading or peeling. All you need to do is the occasional wash down to keep it looking as good as new.
You can choose from a range of stylish colours, including White, Light Oak, Rosewood, Mahogany and Black, to perfectly complement your home.
All Lindley Developments' roofline products are designed to stand the test of time and all fascia installations come with a 15 year product and installation guarantee as standard.
PVCu Fascias, Soffits and Guttering
The Swish fascia board system has been designed to provide superior protection along with our soffits, guttering, bargeboards and roofline range. They are installed with an over-fascia ventilation system which collectively protects your roof and walls from rainwater and will ventilate your roof space to current building regulations, while the Swish bird comb will prevent birds nesting in your rafters.
Expertly Installed
Inadequately protected roof rafters can be particularly vulnerable to wood rot or fungus, and can need expensive and time-consuming repairs. During your installation our qualified and experienced fitters will take special care to inspect your rafters for signs of wood rot or other weather damage and fully repair them as necessary. They can also replace the roofing membrane at the bottom edge of your roof if required along with the eaves guard profile.
Our technical surveyor would be happy to show you how Lindley Developments' fascias can protect and enhance your roofline.
Roofline Components
Hover or tap each icon to find out more about our roofinline components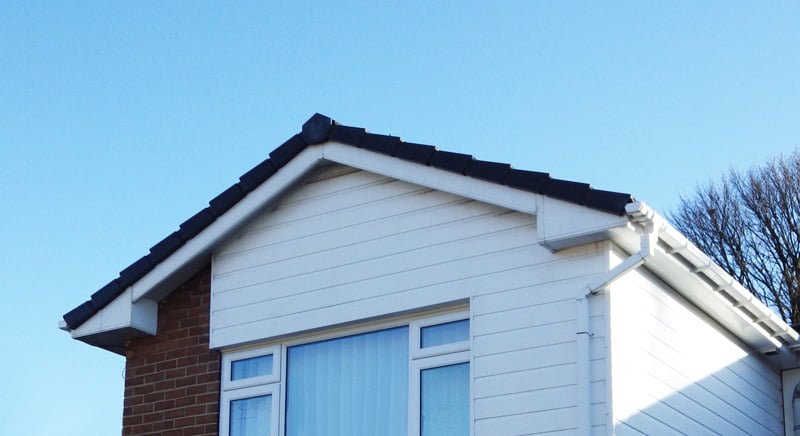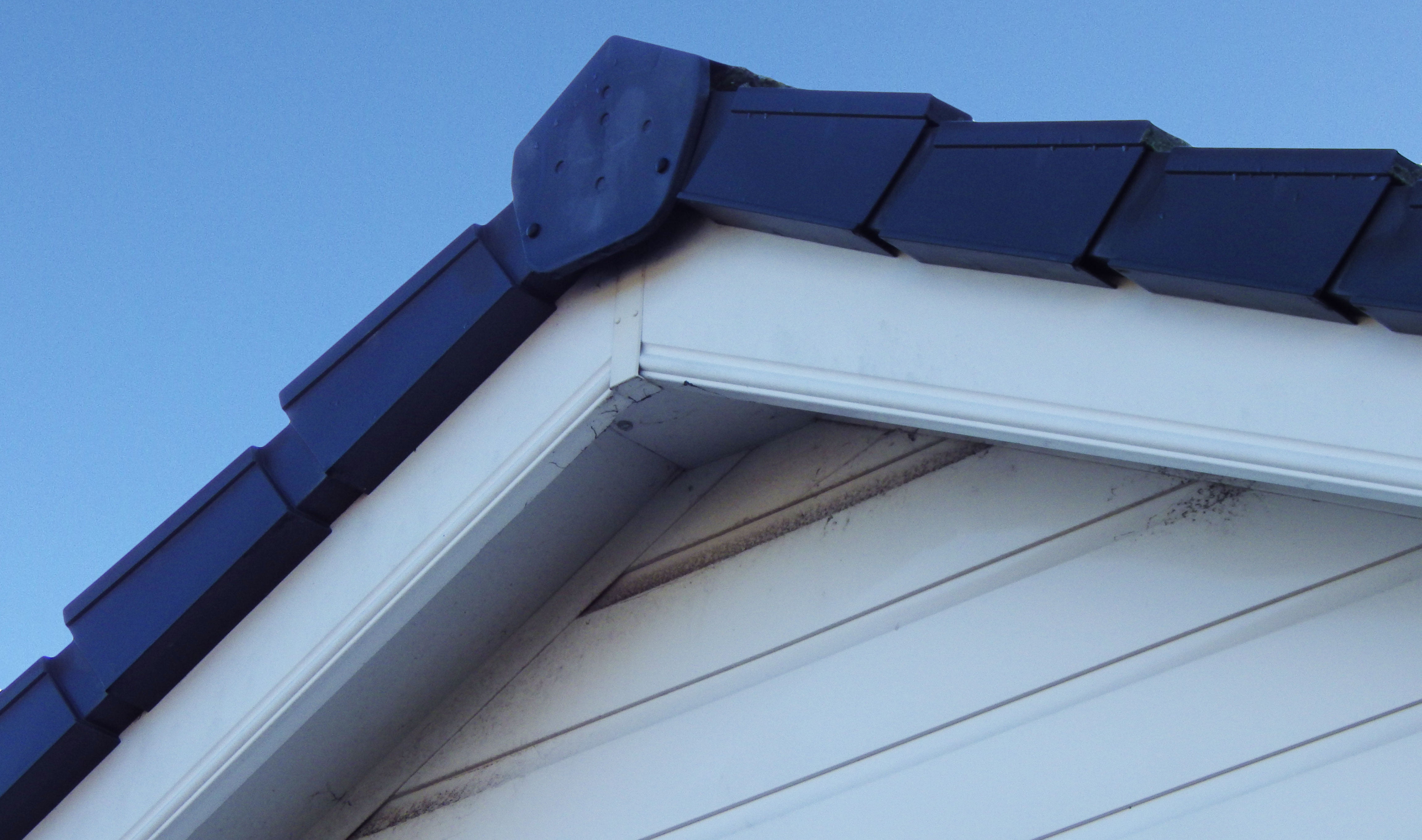 Bargeboard / Dry Verge
The bargeboard is attached to the rafters on the apex of the property.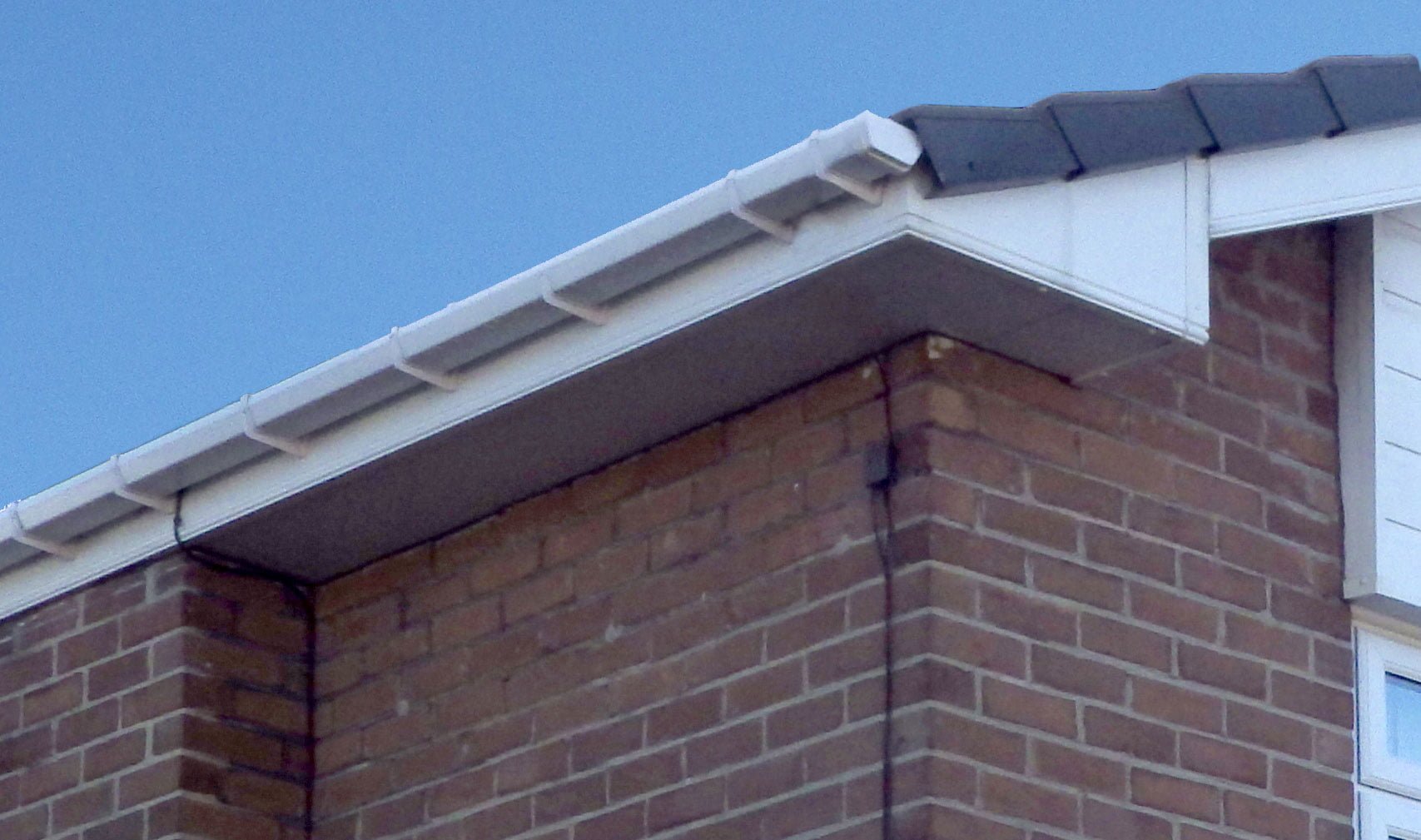 Fascias
The Fascia supports the tiles & protects the rafters. We remove your existing wooden boards, re-align & replace with ventilated PVCu board.
Gutters
Attached to the fascia, the gutter collects rainwater & carries it to the downpipes. We replace all existing guttering as part of the roofline package.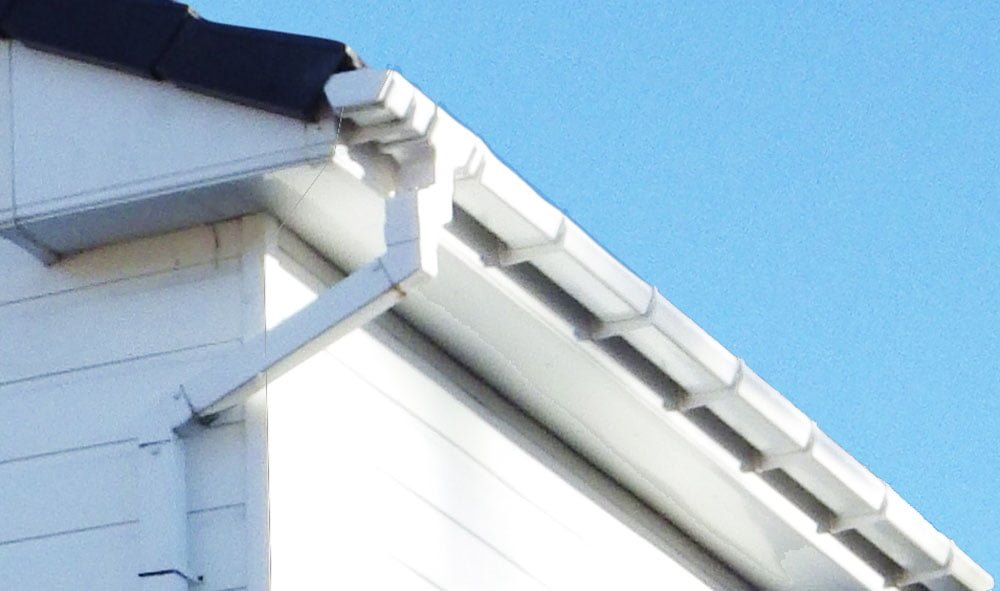 Downpipes
Used to carry rainwater from the gutter to the drain. These are removed & replaced with PVCu downpipes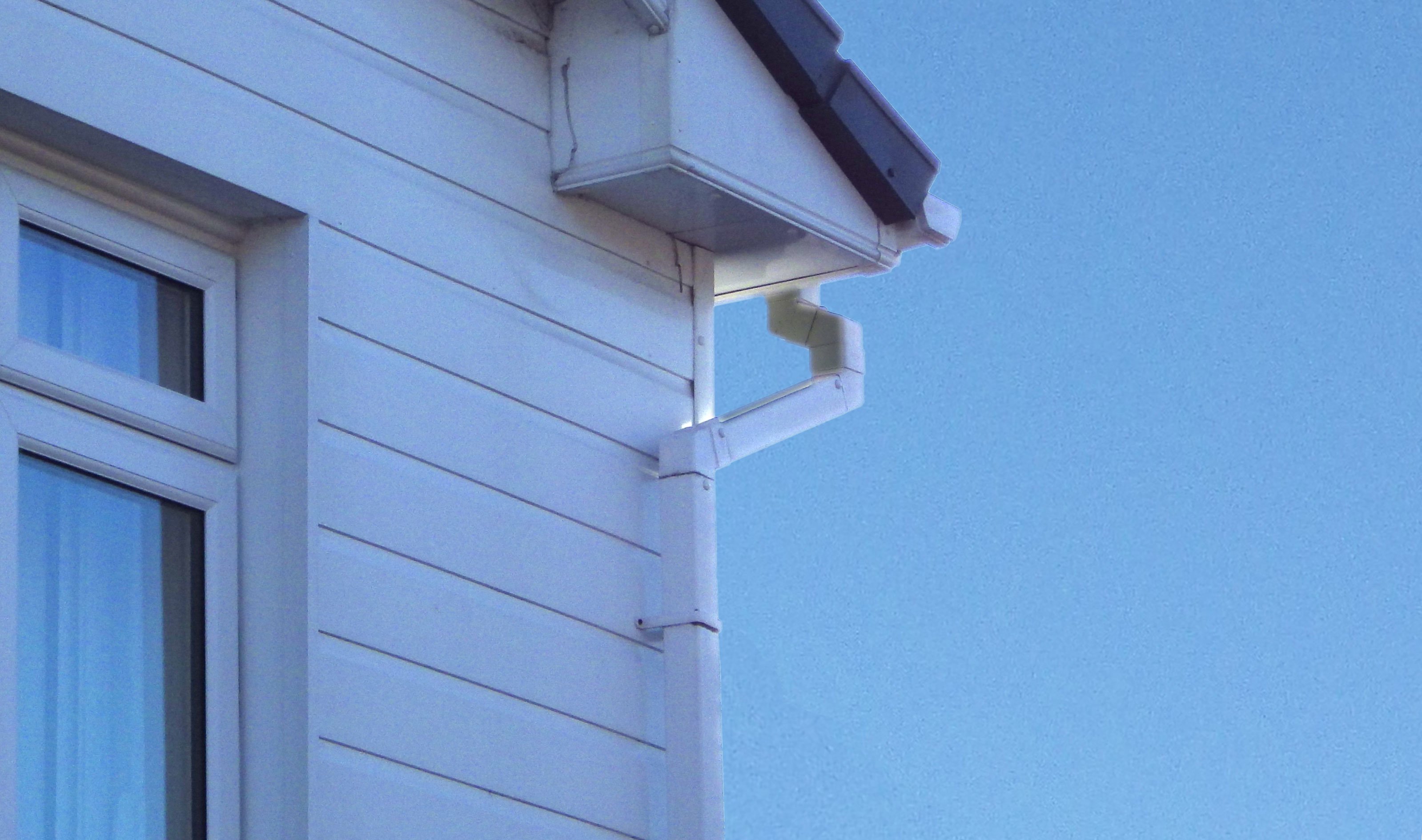 Soffits
The soffit board protects the rafters. We remove your existing wooden soffits & replace with a PVCu board.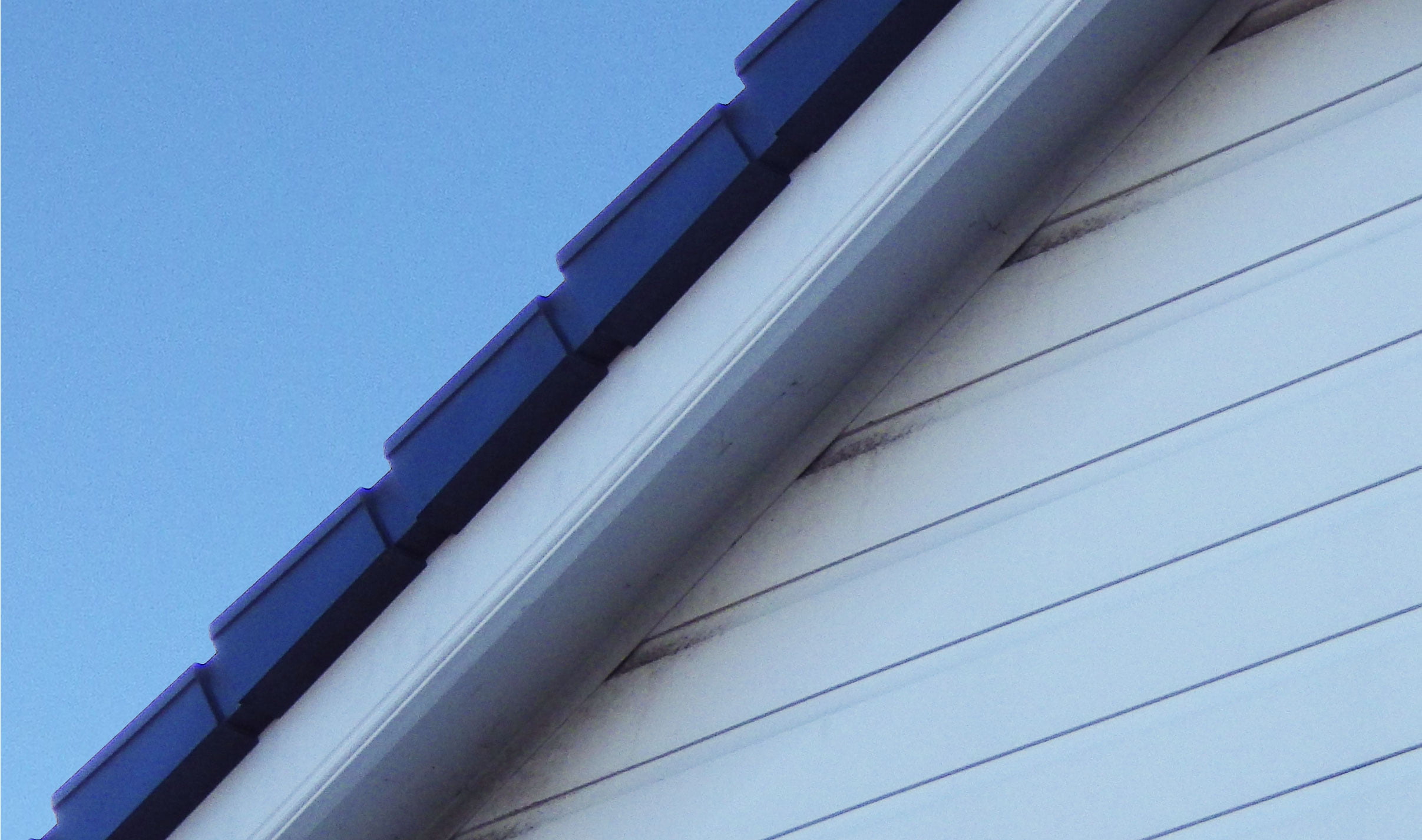 Cladding
These horizontal boards used in conjunction with insulation aid the reduction of heat loss in your home. We replace the wooden boards with a PVCu system.