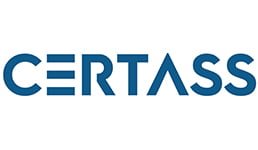 Certass is a UKAS accredited certification body, government authorised since 2006.
UKAS (United Kingdom Accreditation Service) is a Government approved body which is internationally recognised to accredit Certification Bodies. It accredits a Certification Body against an internationally recognised standard. Certass is accredited to operate product certification schemes against the standard BS EN17065.
Certass members are impartially certified against agreed standards. Certass certification provides confidence to all interested parties including consumers, Governments and industry.
It is very different from the find a contractor schemes advertised on TV. These schemes are basically lead generation businesses that sell your information to contractors to be able to contact you to quote for work. Contractors can pay hundreds, if not thousands, of pounds per year to be a member of these schemes.
Look for a UKAS accredited certification body to ensure they act impartiality to recognised standards. Certass is independently checked by UKAS on an on-going basis.
Certass Company Vetted – Proplas Trading As Lindley Developments
Provision and maintenance of a suitable level of management systems and processes to meet the Certass scheme requirements.
The business registered meets the requirements of the Certass scheme in relation to having; complaints handling policy, consumer contract, Public and Employer liability insurance requirements and guarantee wording.
DOWNLOAD MEMBERSHIP CERTIFICATE
Our full range of roofing services includes:
Flat roofs, slate and tiled roofing
Roof Repairs
New Roof and Replacement Roof (re-roof) Installations
Roof Maintenance
Lead Work
Chimney Repairs
Loft Conversions
PVCu plastics including soffits and fascias